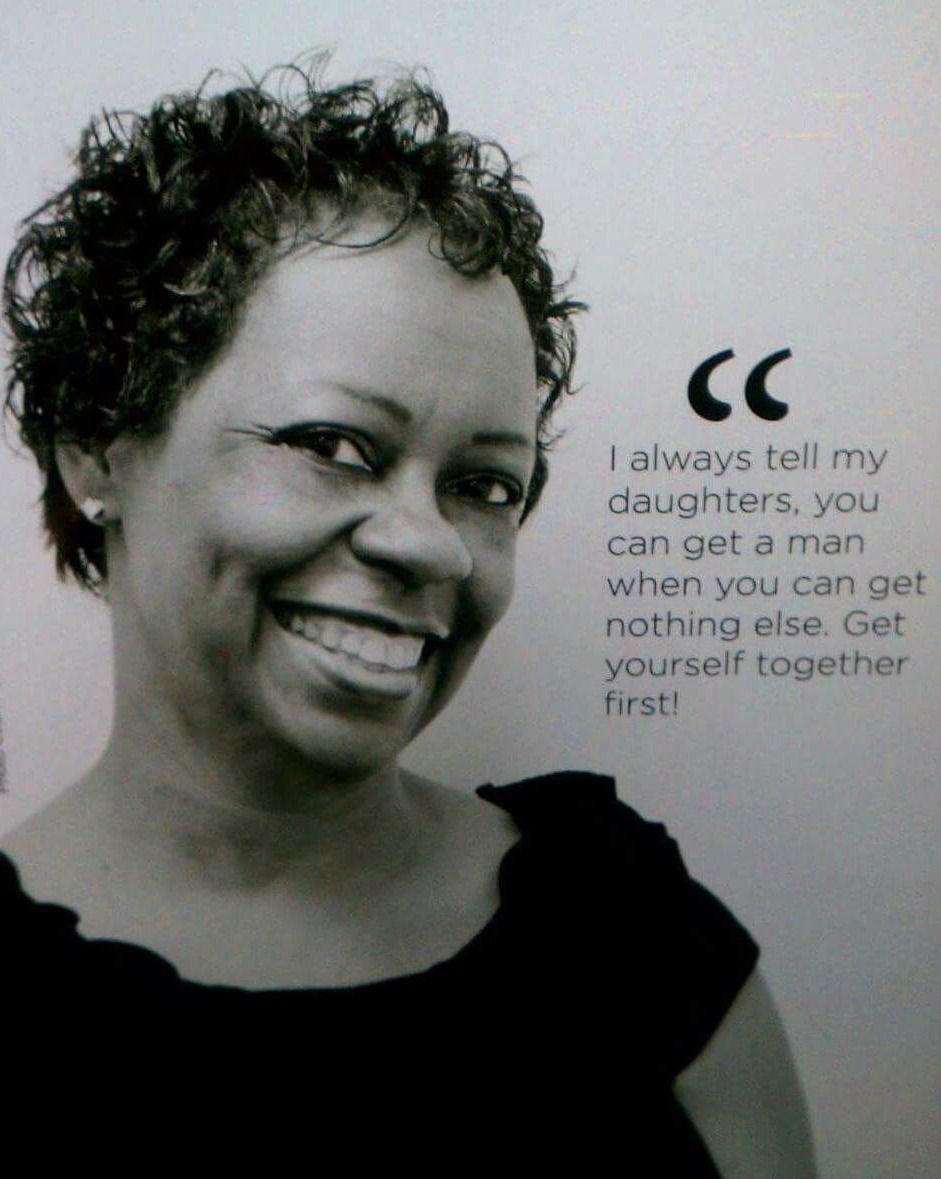 The woman who keeps on serving.
At 17, she was a teen Mom, told she would never be anything. Determined not to be another statistic, Parthenia Warford did what every Super-hero does, she kicked life's butt and rose through the ranks of the US Army. Through her non-profit, the Warford Foundation, she is using her girl-power to help single mothers and military-widowed with financial assistance, scholarship opportunities and much needed support. To date she has provided educational and financial assistance to more than 300 women.  I had a chance to talk with Parthenia about her life journey, and the interview left me in tears. I was so inspired by her heart, spirit and determination, and hope her story will inspire you too.
What is your BIG why? 
 My two daughters. They are my rock. I had my first daughter when I was a junior in high school. It's important to remember children will repeat what they see. I was determined she would not repeat the cycle. After giving birth, I took two weeks off, graduated on time and enlisted in the U.S. Army.

Only two weeks off?  I'm always amazed at the sacrifices Mothers make for their children. Did you ever think about going to college?

Yes! I took off only 2 weeks. Determined to do what most said I would never do, I did attend college as a single Mom with little to no support.  I earned an Associate's degree, Bachelors and 2 Masters degrees.
Raise Your Hands in the Air!  Never say never.
So Why Did You Start The Warford Foundation?
I've always had a servant's heart. I wanted a way to continue to serve an often vulnerable and forgotten population. As a single mother who raised both my daughters on my own, who are now college graduates, it was a way to help other single Moms and military-widowed receive the support that I didn't have.
Your work is not only inspirational but life-changing. Do you have a need for volunteers and/or other support?
Absolutely! We can always use volunteer support and have a number of exciting volunteer opportunities available.  We are also currently accepting nominations for vacancies on our Board of Directors.  
How can interested individuals or corporate parters reach you?
They may e-mail Parthenia@thewarfordfoundation.org or visit our website at www.thewarfordfoundation.org.
What are some of the challenges you face as a Veteran?
I am permanently disabled. I suffer from PTSD, Severe Depression and Rhnematoid Arthritis.
I'm in awe of the tremendous sacrifices you have made for the benefit of others and surprised by your transparency and how open you are about your health status.
There is a stigma attached to mental health, especially in the African American community. Yet, it's more common than most believe. I've found that the strongest women suffer silently. I hope that by openly sharing my story, I will empower other women to seek help.
Can you share more about your experience with Post Traumatic Stress Disorder (PTSD).
There were 2 significant events that contributed to my PTSD. The first was being the last family member to see my grandfather before he was murdered. I was 20-years-old and living in St. Louis. It happened one year to the date I enlisted in the Army. The second was on September 11, the day of the terrorist attacks on America. I was working at the Pentagon at the time for Army Intelligence Deputy and Assistant Chief of Staff generals (3-star and 2-star). My two senior enlisted noncommissioned officer mentors who lost their lives, were in a meeting in the location where the airplane hit the Pentagon. I was traumatized by these horrific events and the tremendous loss.
I'm so sorry for your loss. It was a difficult time for all of America to grip with what happened on 9/11.
Yes, and thank God, I had an appointment that day or I would of been at the Pentagon at the time of the attack. 
Praise God your life was saved.  Thank you so much for sharing your awe-inspiring journey. I salute you. And America salutes you for your untiring and selfless service that keeps on giving.
It was my pleasure. Thank you for your work empowering girls and women everywhere and sharing my story.
To learn more about Parthenia Warford and how she's using her girl-power to empower single mothers and military-widowed, visit www.thewarfordfoundation.org. You can also catch her interview today at 6:30pm (EST) on WHUR's "The Daily Drum".