#SquadGoals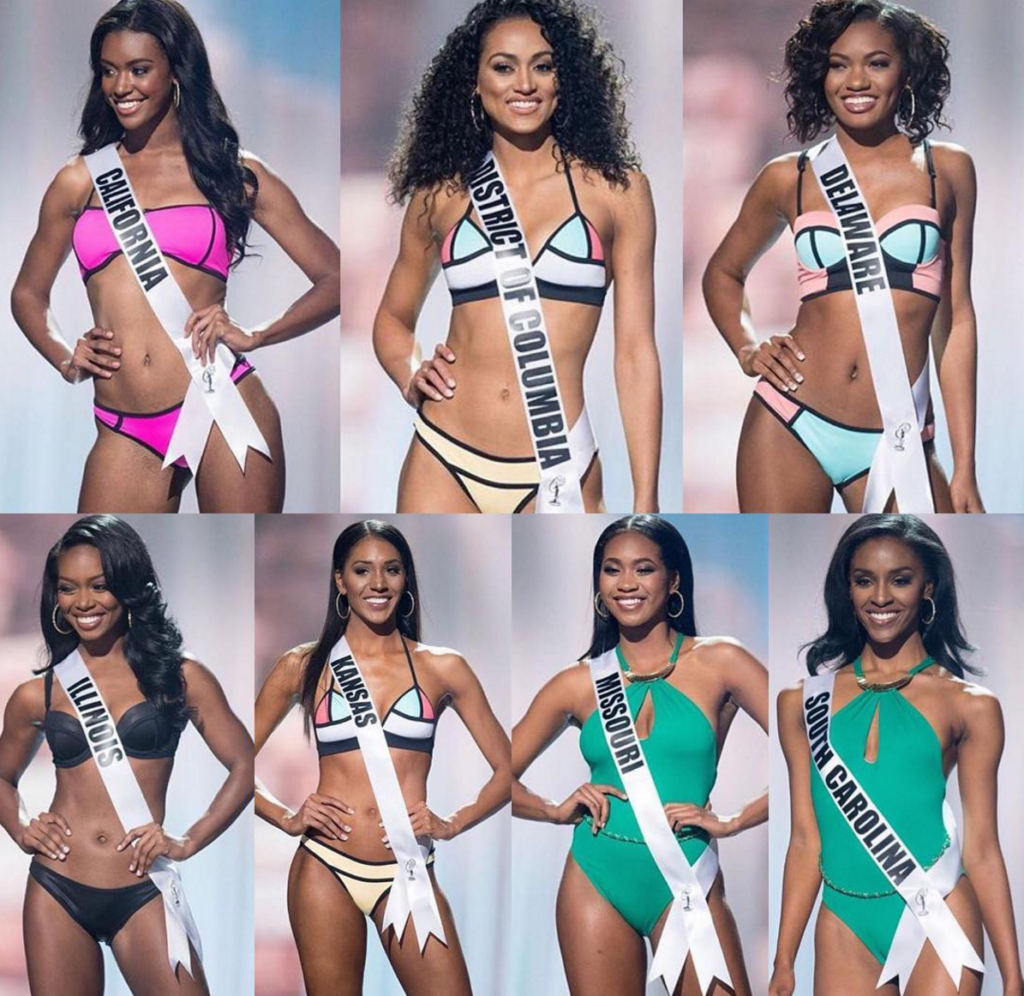 Fifty-one states including the District of Columbia were represented at this year's Miss USA contest.
7 out of the 51 Contestants were Black.
They were like a really small gang.
They came to slay and wouldn't go away.
5 made Top 10
1 made Top 3 and took the crown.
Congratulations to Kara McCullough of the District of Columbia on her win as Miss USA 2017.
Kara is only the 9th Black woman to win the title in the pageant's 75 year history.
One day, the Miss USA national stage will truly represent the diversity of our nation.
Until then, we'll take the back-to-back, black-to-black win.
Kara succeeds Deshauna Barber who also represented the District of Columbia and slayed an afro during her final walk.  It was everything!